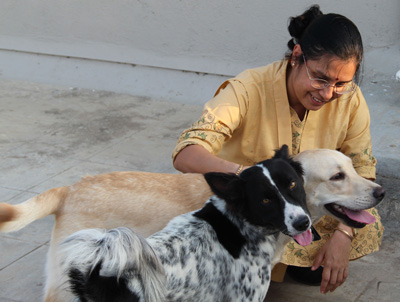 Dear Visitor
Delhi Public School, Tapi embodies the continuing social endeavour by Nalanda Education Society, Surat, to bring the world class excellence of Delhi Public Schools into the education scenario at Surat.
DPS Tapi, located at Narthan Patia on the Jahangirabad Dandi Road, is the sister school of DPS Surat, Dumas. It is a co-educational day school which is affiliated to the CBSE, setting pristine high standards in our endeavour.
This school is different, in that we try not to have rigid, pre-formed theoretical frameworks into which to fit our students. Every student is an independent human being who will create his/her own destiny and has special requirements to fulfil that end. Hence, we distil the essence of educational philosophy in the eastern as well as the western traditions and see how this essence can best help our students fulfil their own purposes in life.
We hope to see our students become world leaders in various spheres in the future. To this end, our teachers engage in spontaneous and nurturing relationships with their students that we hope will remain a source of support and inspiration throughout their lives.
We target metacognitive learning or 'learning how to learn' that will sustain lifelong motivation for learning in our students. We encourage students to be positively aware of their environment and its changing relationships at all times, so as to make the maximum use of every opportunity of learning from Life itself. Thus, we begin learning from outside the classroom – through games and hands-on activity that engages the multiple intelligences of individual learners – giving each learner a unique advantage. Thus, concept introduction, reinforcement and testing all move progressively from outdoors to inside the classroom.
We love to learn through music, dance, fun, frolic and intense involvement in all we do. Inside the classroom, there is little distinction between teacher and learner in a process of shared responsibility and decision-making. We try to merge boundaries and extend learning across persons, disciplines, spaces and time so that all the world becomes our stage of learning.
Yes, I know I am waxing lyrical and eloquent – but we at DPS Tapi think like Robert Browning, "Ah, but a man's reach should exceed his grasp, or what's a heaven for?" So, keep in touch with our website and frequent updates will keep you informed of all that we attempt and achieve and also imbue you with our joyous anticipation of life's next waiting challenge.
With warm regards
Sanjukta Sivakumar
Principal